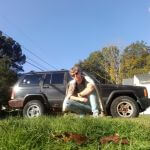 bruceflax@mysticchamber.org
Name: Patrick Dooley
Title: Owner
Website:
Email: realeastcoastmovers@gmail.com
Phone Number: 959-242-4404
Social Media Handles:
Instagram @eastcoastmovers
Facebook: eastcoastmovers
What do you do? We do house moving, furniture moving and packaging for anything that is of need of packaging.
How did you get into this business? How long have you been in business?I started out as a mover in 2020 working for someone else and soon came inspired to start my own moving company. It was definently a risk to take this jump, but I thought I would just go for it and see what came to. East Coast Movers launched in March of 2022. I started off with 3 employees including myself and now have grown to more employees and are continuing to grow each year with our expansion.
Who is your inspiration?  I really look up to Cornelius Vanderbilt, the Commodore who built his wealth in railroads and shipping. I think his story is so inspiring and I hope to eventually end up with a huge fleet of machines, shipping, and more… but for now, I am just starting off and believe that I can be like the Commodore – we can dream right?
Where do you service?Service in CT, RI, MA.
How did you end up in Mystic?I lived in Pawcatuck my whole life! I love this area, love the ocean, you can't beat it.
What do you love about Mystic? I love the ocean air here. I love how you can go outside and always smell the ocean.
What is something people don't know about you? I'm a pretty open book, but if I have to come up with one thing it would be that I'm a History nerd. I love to read and spend my free time at the Westerly Library. I love to go to the library, pick out random history books, read them for an hour and come back the next day to learn more about another historical topic. History is fascinating to me.
What are your goals for 2023? Right now I am really focusing on networking with others and setting myself up for bigger things that I hope come through with all my hard work. My future goals for 2023 are to expand my range of services. I want to be all over CT and get up to Boston. Ideally, I would like to have a crew up in Boston, New Haven and Hartford area.
What Mystic / Groton businesses are your favorites? I enjoy Mystic Market and Angie's Pizza – those are my go-tos!