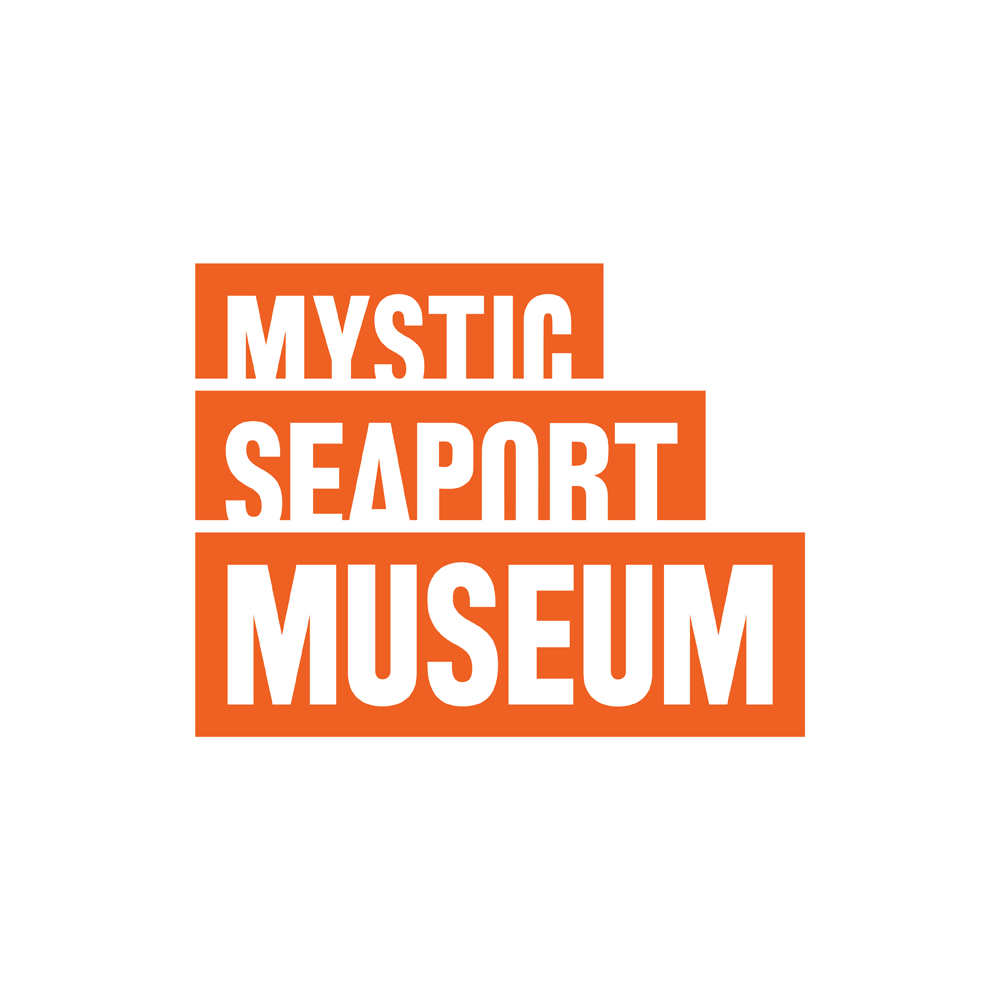 A special thank you to our community partner for the second year in a row, the Mystic Seaport Museum.  Thanks to their generosity, the Mystic Outdoor Art Festival route changed and now includes the Shipyard at the Museum.  The coordination to produce a successful festival is due in part to the leadership and staff there.
The Mystic Outdoor Art Festival is proud to present the second annual Performing Arts Stage at our 2023 event!
The Performing Arts Stage will be located in Mystic Seaport Museum. The program will feature a variety of local and regional performers including, dance, music, and theater. Performances start at 4:00 PM and will run until approximately 8:30 PM.
 Admission is free!  Rain or shine.  BYO lawn chairs or blankets.  Refreshments will be available for cash-only purchase, no coolers please.
Mystic Seaport Museum
South Parking Lot
75 Greenmanville Avenue
Mystic Museum of Art
9 Water Street
Mystic
Mystic Seaport Museum
1 Pearl Street
Mystic
Seaport Marine
2 Washington Street
Mystic
St. Patrick's Church
32 East Main Street
Enter on Church Street
If Parking in Residential Areas, Please Abide By All Posted Signs and Respect the Neighborhoods. Thank You!
Free to the Public, NO Museum Admission Required.
As Time Goes By Swing Band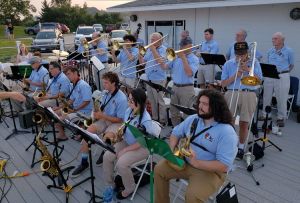 Our music includes many well-known songs from the swing era during the days of famous band leaders like Benny Goodman, Harry James, and Glenn Miller, just to name a few. Our music library also includes well-known tunes from famous jazz bands of more recent years such as Count Basie, Stan Kenton, and Woody Herman. Our mission is to provide great sounding big band music of the swing and jazz eras for listening and dancing for a variety of occasions throughout southeastern Connecticut.
A Mask Story from "Sky Tales"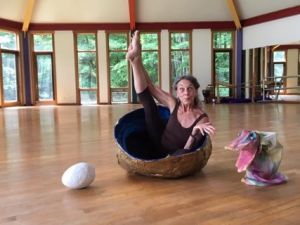 Marya Ursin is a dancer, theatre maker, yogi, writer, and mask performer. She is a member of the Mystic Paper Beasts Theatre Company, and has performed in over 1000 venues all over the world for audiences young and old. She is happy to bring a mask story from her story cycle "Sky Tails." The story will include masks and movement, and is suitable for all ages.
"Jungle" by Yawar Llajta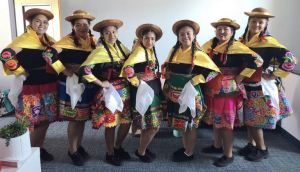 Peruvian Dance Group Yawar Llajta from New London and Norwich. This group expresses culture and tradition. We are very pleased to spread Peruvian folklore dances.
Connecticut Virtuoso Chamber Orchestra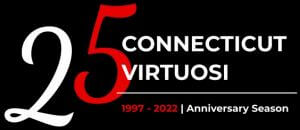 Established in 1997, the Connecticut Virtuosi Chamber Orchestra is Connecticut's premier professional chamber orchestra, based in the Greater New Britain area, and dedicated to presenting both traditional and contemporary works to the public. As artists, the Virtuosi strive to be cultural leaders and teachers and to inspire our audiences to recognize the beauty and quality of classical music in any form.
"Golda's Balcony" and "Picking Up Stones"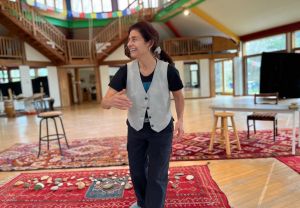 Sandra Laub has performed William Gibson's Tony- award winning one woman play, "Golda's Balcony" since 2013, touring it around the country. But over the years, and especially in the past year, she has reconsidered Israel's founding narrative based on Golda Meir's statement (and other Zionists') that "there is no such thing as a Palestinian people." So she wrote another one woman show, called "Picking Up Stones: An American Jew's Moral Dilemma," to dramatize another view of Israel based on her experience of being there the summer of the Gaza War, 2014. For this excerpt, she'll perform a 20 minute mashup of both plays – a dialogue between the performer, Sandra, and Golda Meir – an icon she profoundly admires, yet feels torn about. Sandra's new play, like Gibson's "Golda's Balcony," asks the question: What is the price of idealism that becomes power?
Chinese Ladies Dance Group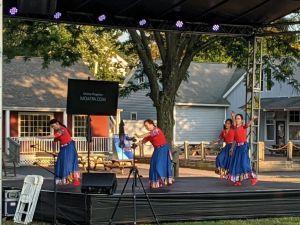 All our performers come from the SCCS and CT Chinese dance teams. Today, we bring you some Chinese classical dances, Folk dances, and Tibetan dances. We hope through our dance performances that audience members can get a taste of traditional Chinese culture.
Season Excerpts from the Granite Theater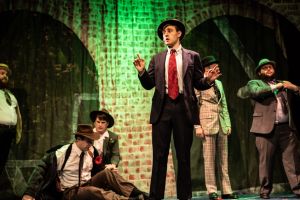 For decades, The Granite Theatre has been providing year round, high quality, live entertainment to the community of Westerly and its surrounding areas. It is mission-driven to be a place where people of all ages can find a home in the arts, learn something new, and meet wonderful people along the way. With eight shows a year, classes, workshops, and events, there is always something to do!
Blues & Boogie Woogie Piano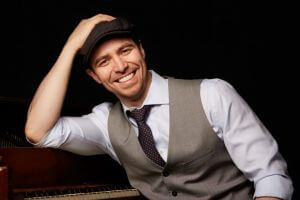 Arthur Migliazza is a virtuoso pianist who grew up playing Boogie Woogie and Blues piano, learning directly from several contemporary masters in the style. Watch the story of Boogie Boogie piano come to life with comical and insightful anecdotes about some of the key players in its history, as well as some truly unbelievable piano playing by one of the style's few living masters!
Excerpts from the Opera "La Boheme" by Connecticut Lyric Opera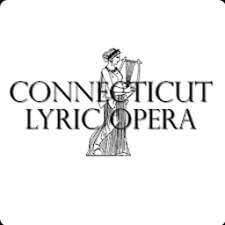 Featuring soprano Jurate Svedaite, tenor Daniel Juarez, and pianist Patrice Newman.
"Get Poppin!" Interactive Art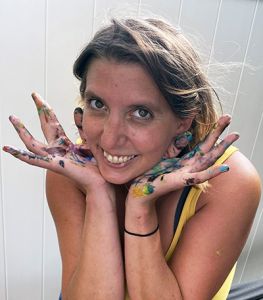 Phebe Poppins is a 15+ year veteran of teaching art, working mostly in NYC and the Hamptons, and now in the Ocean State and Surrounding Area Communities.