Saturday, November 25, 2023 | 2:00 PM
Santa Claus is coming to town aboard Cross Sound Ferry's Tug Boat, the John Paul.  Bring your children to see Santa arrive and spend time by the Mystic River Park Christmas tree, telling Santa what they want for Christmas. There will be picture opportunities with Santa and Christmas themed items, Carolers and a few surprises!
Saturday, November 25, 2023 | 6:00 PM
Join us at Mystic River Park to Officially Light the Mystic Christmas Tree for this 2023 Christmas Season.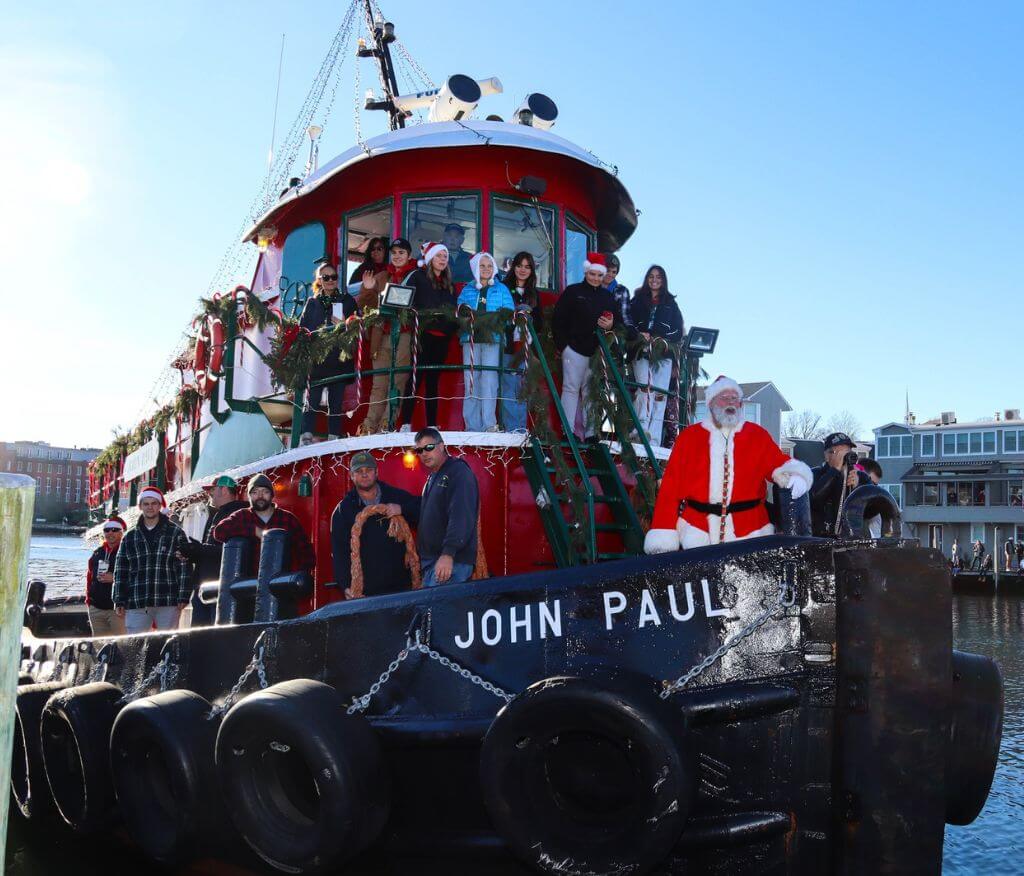 Saturday, November 25, 2023 | 6:15 PM
Spectators and passersby line both sides of the Mystic River to watch as decorated boats pass by in the 20th Annual Holiday Lighted Boat Parade. Interested in showcasing your boat for the Lighted Boat Parade? Participation is open to the public and only requires a toy donation to the Pawcatuck Neighborhood Center which will be on site the day of.
Come and see as decorated vessels parade down the Mystic River just after 6PM and return to the Mystic River Park, where spectators and judges gather. Boats are judged on creativity and team spirit, with prizes offered in five categories: 'Most Charismatic Crew', 'Innovative Vessel', 'Best Dressed Vessel', 'Most Holiday Spirit' and 'Miss Mystic Vessel of Grandeur'.
Is your boat still in the water through the holiday season? Decorate your vessel and participate in the 2023 Holiday Lighted Boat Parade. Email info@mysticchamber.org for registration and more details.
For Everyone's Safety, Please keep your smaller water crafts including paddleboards, kayaks and Jet Skis Home for this event.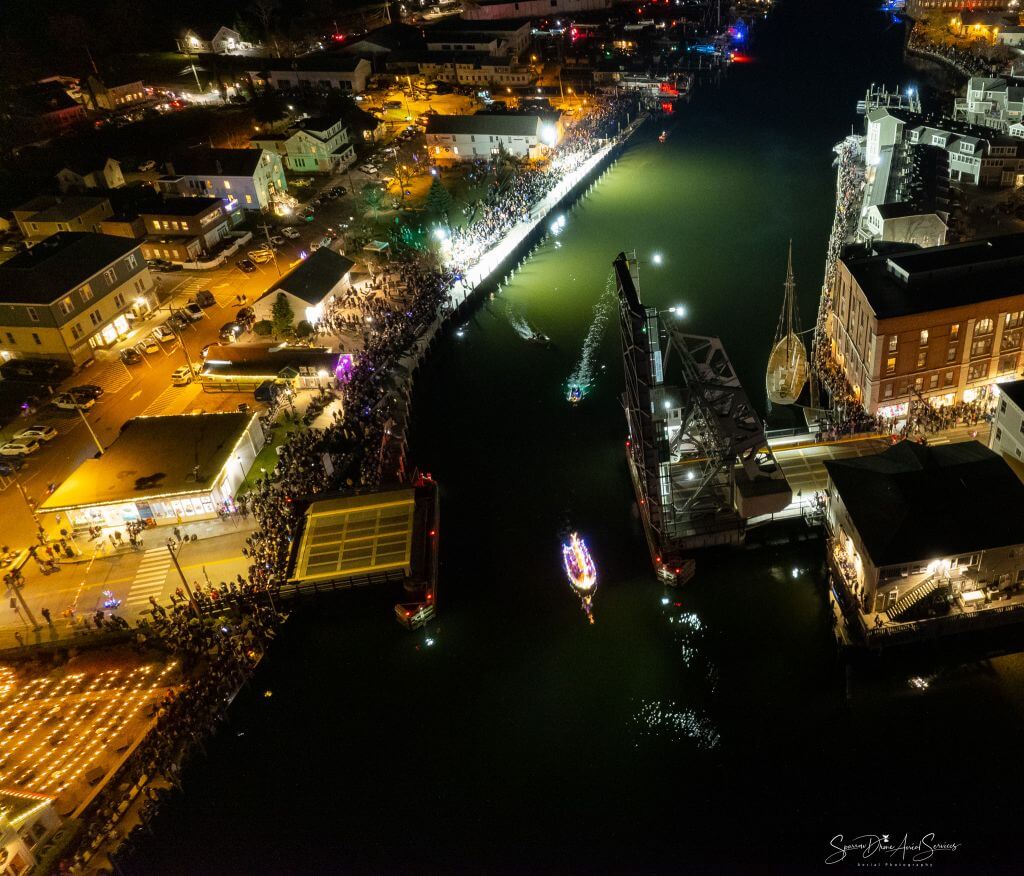 A special thank you to Adam Wronowski and his Company Thames Towboat Co., for transporting Santa on the Tugboat, Jean Paul.  


Mystic Seaport Museum South Lot
FREE
Mystic Museum of Art
PAID
Seaport Marine
2 Washington Street
PAID - $30 All Day
Large Lot - CLOSE TO EVENT
Mystic Parking, LLC
1 Pearl Street
PAID
Union Baptist Church
PAID
Rossie Field
Rossie Pentway 
Free
1/3 of a mile walk
If Parking in Residential Areas, Please Abide By All Posted Signs and Respect the Neighborhoods. Thank You!