The Greater Mystic Chamber of Commerce, in partnership with the Mystic & Noank Library and Kevin Booker Jr. are presenting our second annual Celebration of Black History Month Program.
Our first celebration in 2021 took place outside in Mystic River Park on February 19.  We encouraged students and the community to read from their own writings or from works by black authors, that have moved them.  The program was hosted by Kevin Booker, Jr., a Mitchell College and Connecticut college professor who also offers training in leadership and diversity, equity and inclusion though his company, Booker Empowerment, LLC.
In planning the second Celebration for Saturday, February 11 from 10am to 12:30pm, we are again inviting students to speak and Kevin Booker Jr. will again be the emcee.
The program will start at the Mystic Flag Pole where the Black National Anthem will be performed before walking up West Main Street to the Union Baptist Church, indoors, for the rest of the program.
Speakers and Event Performers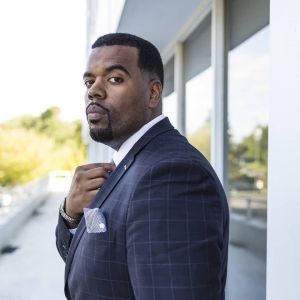 Malik Champlain
Malik Champlain is an Educational Consultant with the State Education Resource Center, Spoken word poet, and Inspirational speaker. Also, Malik is the author of the book, ``Passion Hunger Drive: Live Your Dreams, Not Your Fears" an inspirational best-seller. Malik has been recognized by the Hartford Business Journal 40 under 40 award recipient. Malik has been seen presenting on NBC, The Grio, Fox News, and as a Hartford Tedx speaker. The NAACP has acknowledged his community service efforts by awarding Malik with the Martin Luther King Legacy Award. Along with the 100 Men of Color Award in Connecticut. Malik resides in the Greater Hartford, CT area with his wife Rosalyn Champlain and three children.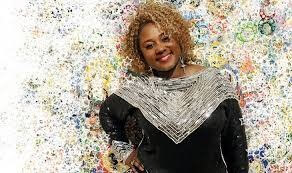 Nekita Waller
Nekita's diverse musical journey has taken her through chorus groups, musical theater, Hartt School of Music, Gospel in church, and mentoring and performing with many independent artists. Nekita has shared the stage with artists, B.B. King, Ruben Studdard and Dianne Reeves. She has performed on the Steve Harvey Radio Show and has been heard on more than 60 radio stations and by approximately six million weekly listeners. Nekita is an experienced studio session artist as a recording artist, lending her vocal talent on projects with Grammy and Emmy award-winning producers.
Nekita performs with her band of accomplished musicians throughout the region, bringing a mix of pop, Motown, soul, Jazz and classic rock favorites with original music. As a soloist, she sings the National Anthem for the NBA, WNBA and DIV I College sports teams.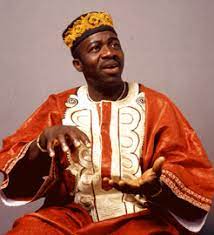 Won-Ldy Paye
Won-Ldy Paye is a multi-talented artist from Tapita, in the northeastern region of Liberia, West Africa. He is a member of the Tlo Ker Mehn, the class of professional Dan entertainers who are keepers of the oral tradition. He was trained by his grandmother-Gowo to remember and retell the stories of the Dan people.
Matthew Dean
Matthew Dean of Bozrah, CT started playing djembe in 1995. He made 4 trips to Guinea, West Africa where he studied under Master Drummers and dancers of the renowned Les Ballet Africans, Ballet Djolibe and many more. Matthew now lives in CT and plays and teaches djembe for dance classes at local colleges and community centers. He can be seen playing congas and percussion with Sugar Band and djembe in his own band Rooster which highlights African rhythms on American instruments. He plays with high energy, big smiles and passion.