krystamurray@mysticchamber.org
Business Name: The Mixed Bag
Address: 3 W Main St. Mystic
Phone Number: 860-245-3754
Instagram: @mixedbagshop
Facebook: The Mixed Bag 
An interview with Johnatha, (left) owner of The Mixed Bag. Seen above with buyer, Diane (right).
How did this business come about and why?
My husband owns a furniture store and I opened 33 years ago as an accessory store on Main Street in Mystic. When the building burned down, I moved to Old Lyme and added apparel. The store that I am in now became available and moved back there because I love Mystic.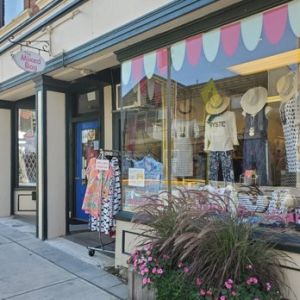 How many stores do you have and where?
We have 3 stores; Mystic, CT, Jupiter, FL, and Wellington FL
What do you sell?
We sell upscale women's apparel, accessories and gift items as well as children's clothes and toys. We often carry lines from Saint James to 100% cotton sweaters by Avalin, Spartina 449 blankets and Scout bags to Sailor Sailor, Tyler Boe, Gretchen Scott and many more.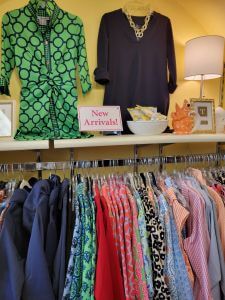 How did you come up with the name?
Years ago, when I was 20, I was a partner in a store in Middleburg, VA. The name of the store was The Mixed Bag and that name has stuck with me.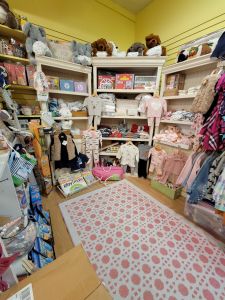 What do you love about your clientele?
Our clientele shares the same appreciation for what we love in our clothes and accessories. They appreciate great looks and they love shopping. There is something for everyone!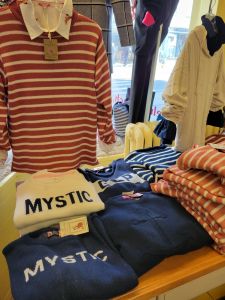 What do you love about Mystic? 
We love the atmosphere of Mystic, with plenty of fine stores and delicious places to eat. Mystic is a very quaint town offering beautiful views, waterfront restaurants and tours. Strolling Mystic just feels good all the way around.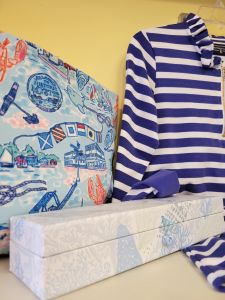 What is something people might not know about The Mixed Bag?
We have something for everyone! We are not just pink and green. It is well-worth coming in and taking a look.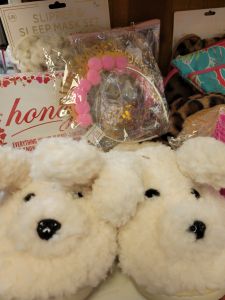 What makes your stores different?
We make every effort to have all different kinds of styles to suit everyone…. Styles, lengths, colors and seasons. We also brought in children's clothing and the outfits are just adorable. Our accessories are carefully picked to complement our apparel and when you come into the stores you will see that they accentuate the outfits on display. Here at The Mixed Bag, you will always feel welcome!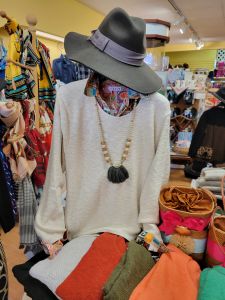 What are your favorite items this time of year? (fall and winter)
We love our fun ponchos, fabulous fall/holiday dresses and holiday gifts.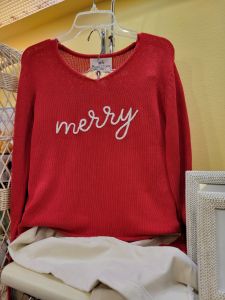 What are your goals for the store or Mystic?
We want to store to continue to thrive and be successful, and Mystic to continue being one of the best places in the country to come visit!