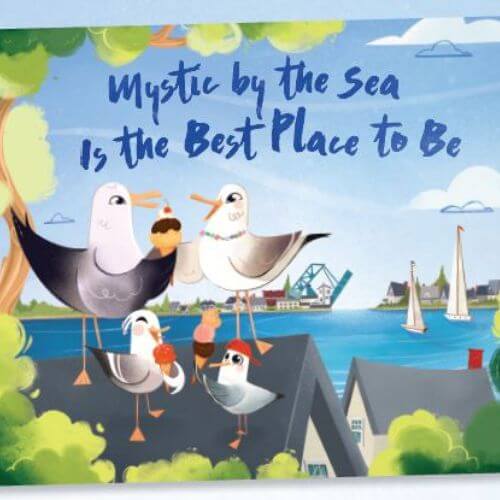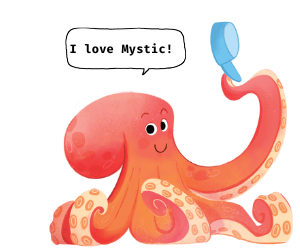 Mystic by the Sea Is the Best Place to Be was written in rhyme by bestselling children's author Tish Rabe and created in partnership with the Greater Mystic Chamber of Commerce.
The book stars a friendly family of seagulls, Mason, Marina and their kids Marco and Misty who love to spend every day flying over the Mystic Aquarium, Mystic Seaport Museum, Olde Mistick Village, the Submarine Base and more.
"Some of the many things I love about this book are the fun rhymes, beautiful illustrations and the fact that it highlights all the exciting things that make our town so special."
- Bruce Flax, President, Greater Mystic Chamber of Commerce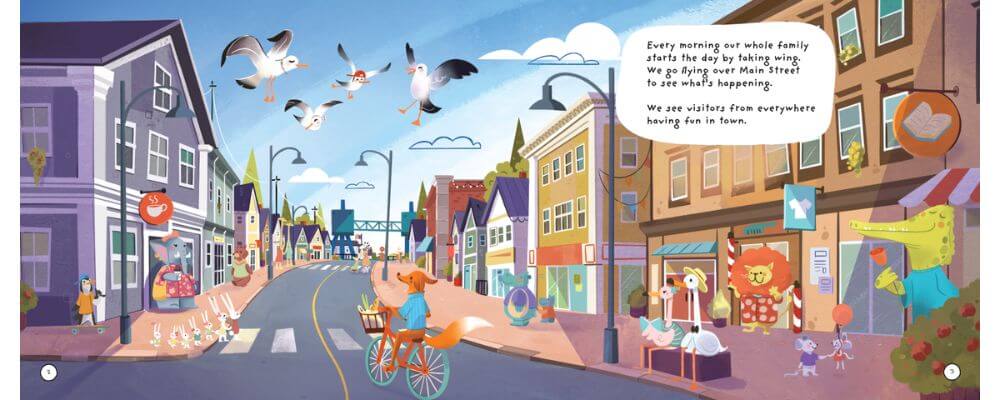 .
Every morning our whole family
starts the day by taking wing.
We fly over downtown Mystic
to see what's happening.
Colorful, fanciful illustrations by Italian artist Andrea Boatta bring joy and magic to every page. From Denison, the cheerful octopus who safely works the Bascule Bride, to giraffes on Main Street and sheep at the Seaport, her imaginative drawings capture the fun of this coastal town and celebrate the diversity of the international visitors who make Mystic, Connecticut one of their favorite destinations. Ages: 4-8 Price $8.99
To purchase:
​
Visit the Mystic Chamber of Commerce's Visitor Center
on the Bascule Bridge at 4 Main Street,
open every day from 11:00 a.m. to 7:00 p.m. $8.99
​
Or, click the link below To Purchase On-Line.