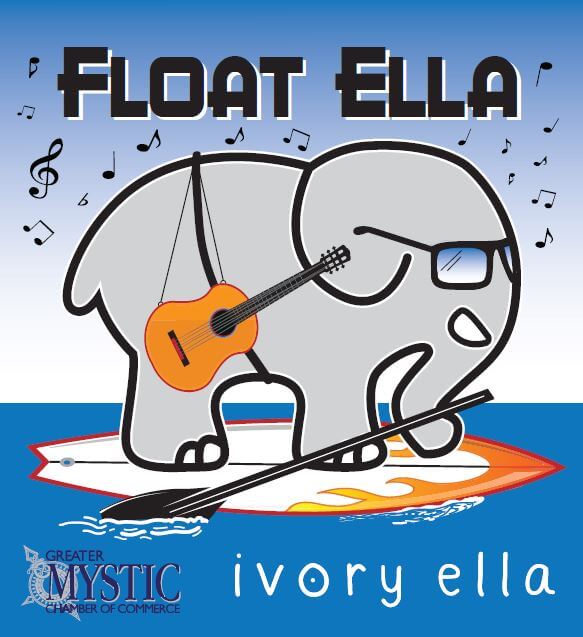 The Downtown Mystic Merchants and Greater Mystic Chamber of Commerce in partnership with IVORY ELLA present Float Ella 2022 a pop-up paddle-craft only rally on the Mystic River.
When: August 27th, 2022 1pm to 4pm
(Rain Date August, 28th)
Where: Alongside the West Side of the Mystic River, North of the Historic Bascule Bridge
Our first two Float Ella events were a huge success with over 300 paddle craft in the water and scores of people watching on land. The money raised from this event allows both the Greater Mystic Chamber of Commerce and the Downtown Mystic Merchants Association the flexibility to put forth community events that benefitted the local business community.
The event features the music of Explosion Band, playing music spanning the 70's to 2000's and Electric Lady Band, a Jimi Hendrix Tribute trio. They will be playing on the floating stage tethered to land on Gravel Street, for all participants to enjoy.
Thanks to Our FLOAT ELLA Sponsors
Bands Performing at FLOAT ELLA
Take the Journey ... not just the best pop music of the ages ... it's a true dance and party experience with all the FX .. "The Explosion Band" will blow u Away !!!
The Electric Lady Band makes their mark on the audience by playing in the true spirit of Jimi Hendrix – they perform not as Jimi Hendrix would have, or did – they perform as Electric Lady does. The attitude of Hendrix cannot be faked, so Electric Lady doesn't try.