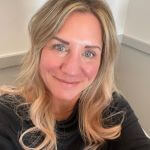 krystamurray@mysticchamber.org
Susanne Valerino 
Owner 
Main Street Soap Emporium 
What does your store sell? 
Handmade and natural beauty products for everyone from soaps, shaving care, bath bombs and lotions to candles and aromatherapy and so much more. Items are thoroughly researched and thoughtfully selected. I carefully review every company and product I partner with and Main Street Soap Emporium products are exclusive, proprietary blends.  
What does your slogan mean– Summer Vibes all year around? 
This is all about the vibe. It should feel like a vacation all year. The scents transport you to your favorite places or create a feeling of peace. The products provide a spa-like experience to kick back and relax. Many of the items are beach-themed or water-focused. 
What is something people might not know about your business? 
Everything in the shop is purchased in the USA or locally sourced.  
What is your favorite product? 
My favorite products are the Main Street Soap Emporium Bar Soaps and I always enjoy a nice sheet mask. 
What do you love about Mystic? 
Mystic has a small town feel and so much history. I love seeing the historic homes and enjoy the mix of locals and tourists alike. I love being near the water and getting excited for all the events that happen here, such as the strolls and boat parades.  
Where can people buy your product? 
In the store, which is especially ideal for those looking to explore specific scents to smell, but products are also available online at the website (mainstsoap.com) 
Contact Info: 
Address: 22 E. Main St
Mystic, Connecticut 06355 
Phone Number: 860-389-0155 
Social Media Handles: Instagram @mainstreetsoapemporium ; Facebook: facebook.com/mainstreetsoapemporium 
Email:  susanne222v@yahoo.com